Actor Wake Up Your Work(shop) at Phinney Sandbox
Monday Evening Exercises & Improvisational Scene Work Build Character • Touch photo for more
What They Hear Is What You Do • Monday SEPT 24th • With Improvised Scenes "I have to give up responsibility for making the improvisation happen. And that is a very hard thing to do." ~ Ruth Zaporah In this workshop we will work with getting what you want in silent...
read more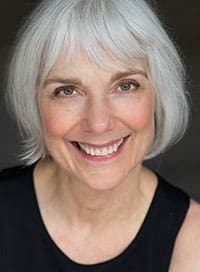 Kay LaVergne Jaz
Educator
Improvisational Acting Workshops
No matter what we "do" it's all based on 100% commitment with …"active listening and breath awareness".
Some of the themes we emphasize:
Mining Emotional Truth
Character Outing
Narrative 
Specificity Exercises
WHERE
Phinney Sandbox
6701 Greenwood Ave N.
Seattle, WA 98103
Across from Red Mill Burgers
DATES & TIMES
Mondays
7 – 10 pm
COST
$20 cash or check
CLASS SIZE
up to 12 max
PARKING
Free street